NEED A WRONGFUL DEATH ATTORNEY IN LANCASTER, PA, FOR A LOSS DUE TO NEGLIGENCE?
Losing someone close to us is never easy to bear. But when life is cut short due to negligence or wrongdoing, grief and loss are compounded with anger, fear, and uncertainty.
No matter how the person you cared for lost their life—whether on a highway, in a hospital, in an airplane, or on the job in Lancaster—the wrongful death attorneys at May Herr & Grosh are here to help. We will aggressively pursue the financial compensation you need to recover from the negligent party's actions, resulting in a settlement that reflects the devastating loss you must endure.
FIND OUT IF YOU HAVE A CASE.
After a wrongful death, action must be taken swiftly to protect your rights. If you think you have a wrongful death case but are unsure, do not hesitate to contact our attorneys. We will help you determine if you have a claim and your next steps.
PERSONAL INJURY
PERSONAL INJURY INSIGHTS
What is a wrongful death attorney?
A wrongful death attorney specializes in cases involving wrongful death. They help protect the rights of families who have lost someone they love through the actions of a negligent party. They also guide clients through the process of filing and winning a wrongful death claim against the negligence or misconduct of the liable party.
When you are dealing with a potential wrongful death case, you want to work with an attorney familiar with the nuances of these cases and how they progress. A general attorney might claim to be able to get you the restitution you deserve.
However, they may settle for less than you ought to have because they do not have the knowledge necessary to represent you adequately. These civil action cases should be handled only by an experienced, knowledgeable wrongful death attorney like the practicing Lancaster wrongful death attorneys at May Herr & Grosh.
WHAT CONSTITUTES WRONGFUL DEATH?
Wrongful death occurs as a result of the negligence, misconduct, or wrongdoing of another person. Even if the death is accidental, a person can still be held liable for actions that contributed to the loss of the deceased. The circumstances surrounding a death might lead you to believe that someone you are close to experienced a wrongful death.
Wrongful death can occur in a variety of situations, including but not limited to:
Crime and abuse
Premises liability
Industrial accidents causing fires and explosions
Dog bites and animal attacks
Medical malpractice
Transportation accidents
Farm accidents
Chemical exposure
Defective products
Malfunctioning machinery
Dangerous drugs
Workplace accidents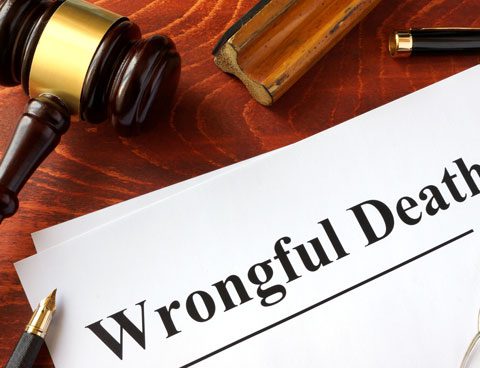 HOW DO YOU PROVE WRONGFUL DEATH?
To prevail in a wrongful death lawsuit, a plaintiff must show that the liable party's actions caused the death of another. Just as in slip and fall cases, negligence and liability both play a role in the case's outcome. You must prove that the liable party either created the conditions that led to the death or that they failed to correct a situation that led to the death.
For example, a car manufacturer could be held liable for a wrongful death if they failed to repair a known defect in a vehicle's braking system that was the direct result of a crash that resulted in death. An employer could be held liable for wrongful death damages if they failed to correct working conditions that led to an employee's death.
If these situations sound similar to your circumstances, before you file a wrongful death claim, be sure to call our dedicated, local Lancaster wrongful death attorneys. We will help you navigate the grief and confusion that comes with a wrongful death case while you heal.
IS THERE A STATUTE OF LIMITATIONS ON WRONGFUL DEATH?

Yes. While the last thing on your mind during the grieving process as the surviving family members of someone who has passed is financial compensation for their death, it's essential to act quickly to preserve your rights. Pennsylvania law dictates that wrongful death claims must be filed within two years after the wrongful death occurred. Otherwise, you relinquish your right to any financial claim.
WHAT STEPS SHOULD I TAKE FOR A WRONGFUL DEATH?
Wrongful death cases can be very complex. If you suspect that you may have a wrongful death case, the best thing you can do is speak with a qualified attorney as soon as possible. We'll ask the right questions and help you determine your rights and whether you have a case.
WHAT COMPENSATION CAN I EXPECT FROM MY WRONGFUL DEATH LAWSUIT?
A surviving spouse, parent, or children of the deceased can sue for a variety of wrongful death damages, including:
FINANCIAL COMPENSATION:
Loss of income (the loss of present and future income from the deceased)
Medical expenses (the cost of medical treatment)
Funeral expenses (expenses to bury the deceased)
Compensation for the victim's pain and suffering prior to death
COMPENSATION FOR SURVIVING FAMILY:
Loss of companionship (the loss of a spouse's love and companionship)
Loss of consortium (the loss of the deceased's love and companionship to spouse and surviving children)
Depending on the circumstances surrounding the wrongful death, some courts award punitive damages to compensate families for particularly reckless or egregious actions that led to the demise of the deceased person.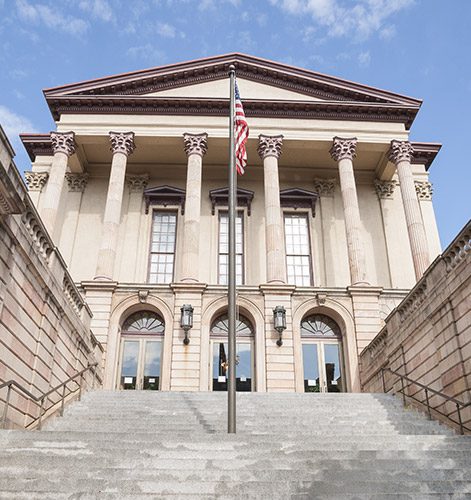 HOW WE HELP OUR CLIENTS
During our many years of service to injured clients in southeastern Pennsylvania, including families mourning a wrongful death, we have aggressively protected the rights of a decedent's surviving family members with an in-depth investigation, skillful negotiation with insurers, and forceful litigation in courts of law. But we also recognize that this time is difficult for our clients. We're here to bring you peace of mind and show utmost sensitivity to your emotions.
We want the cost of our quality legal services to be the last thing on your mind as you seek to move on from a personal tragedy like wrongful death. Therefore, you receive our hard work strictly on a contingent fee basis. You will owe no attorney fee unless we win your case and recover the settlement damages you approve.
Get the representation you want, the personal service you deserve, and the closure you need in wrongful death legal matters.
Email us or call 717-397-5500 in Pennsylvania to schedule a FREE assessment!