WHERE CAN I FIND A LAWYER FOR MY MOTORCYCLE ACCIDENT IN LANCASTER, PA?
---
When motorcyclists share the road with motor vehicles, they are at an increased risk of an accident because they are smaller and less visible than other cars and trucks on the road. Unfortunately, many vehicle drivers do not see motorcyclists until it is too late, and the vehicle causes a severe crash.
As the victim of a motorcycle accident in Lancaster, PA, you need to work with a legal expert who knows the ins and outs of dealing with this type of case and the insurance company claims associated with them.
PERSONAL INJURY
PERSONAL INJURY INSIGHTS
A BIKER WHO REPRESENTS INJURED MOTORCYCLISTS
Suppose you or someone close to you has been a motorcycle accident victim. In that case, you may be overwhelmed with medical bills, lost wages, and the grief and suffering that come with recovery, long-term disabilities, or a devastating loss. Do not feel like you must suffer and deal with your insurance claims and the outcome of the accident alone.
The attorneys of May Herr & Grosh LLP know how to help clients assert their legal rights after motorcycle accidents. Attorney Richard Low has been riding motorcycles since 1971 and has experienced firsthand the dangers riders can face on the road.
He has successfully represented clients in motorcycle accident claims for over 30 years. Between his legal expertise and his riding experience, you can count on Attorney Low to give you the representation you need.
DO I HAVE A CASE? FIND OUT TODAY
Have you been in an accident with a driver who lost control of their vehicle and crashed into your bike? Were you involved in a motorcycle accident in Lancaster, PA, with a pedestrian? Whatever the circumstances, our team of personal injury attorneys can help decide if you have a case.
WHAT ARE THE RISKS OF MOTORCYCLING?
Anyone who has ridden a motorcycle understands the risks posed by other drivers who tend not to see motorcyclists. In addition, many motor vehicle drivers are distracted or fail to signal correctly. These significant causes of motorcycle accidents are entirely out of the biker's control. If you are a motorcyclist, be much more cautious of the drivers around you.
Many motorcycle accidents happen when other drivers pull out in front of motorcycles or turn left in front of them. Other causes of accidents include failing to yield the right of way to cyclists turning left and cases where drivers change lanes and hit a cyclist or run them off the road.
Also, keep in mind that your insurance company will handle motorcycle accidents differently. If you have any questions concerning your motorcycle accident in Lancaster, PA, contact our team of personal injury attorneys today.
Serious Cases Demand Experienced Representation
Because a motorcycle is smaller and has no outer protection for the driver, motorcycle accidents more often result in severe injuries than a strictly auto accident. Despite only representing 2.1% of all crashes in PA in 2018, motorcycle accidents made up nearly 14.4% of all fatal crashes that year.
Some of the severe injuries motorcyclists suffer may include:
Head injuries
Spinal cord injuries
Multiple fractures
Internal injuries
Burns and road rash (having large areas of skin abraded off the body)
Fatal injuries / wrongful death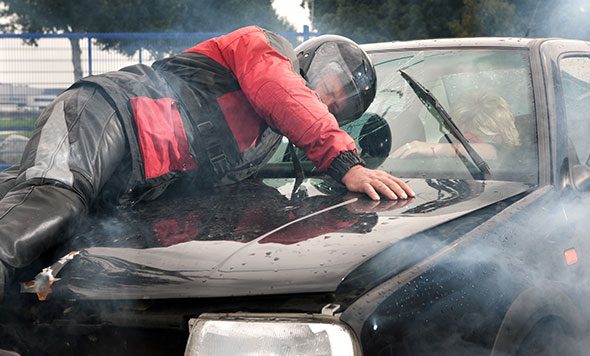 These injuries can require extensive medical care and ongoing rehabilitation. When the damages are this serious, it is essential to select a Lancaster motorcycle accident lawyer with a record of success in motorcycle wreck cases.
Our attorneys will pursue financial compensation for the full extent of your damages after a motorcycle accident in Lancaster, PA, including pain and suffering, medical bills, lost wages or salary, rehabilitation expenses, and more, depending on the circumstances of your case. Learn more about the medical and insurance issues associated with a motorcycle accident.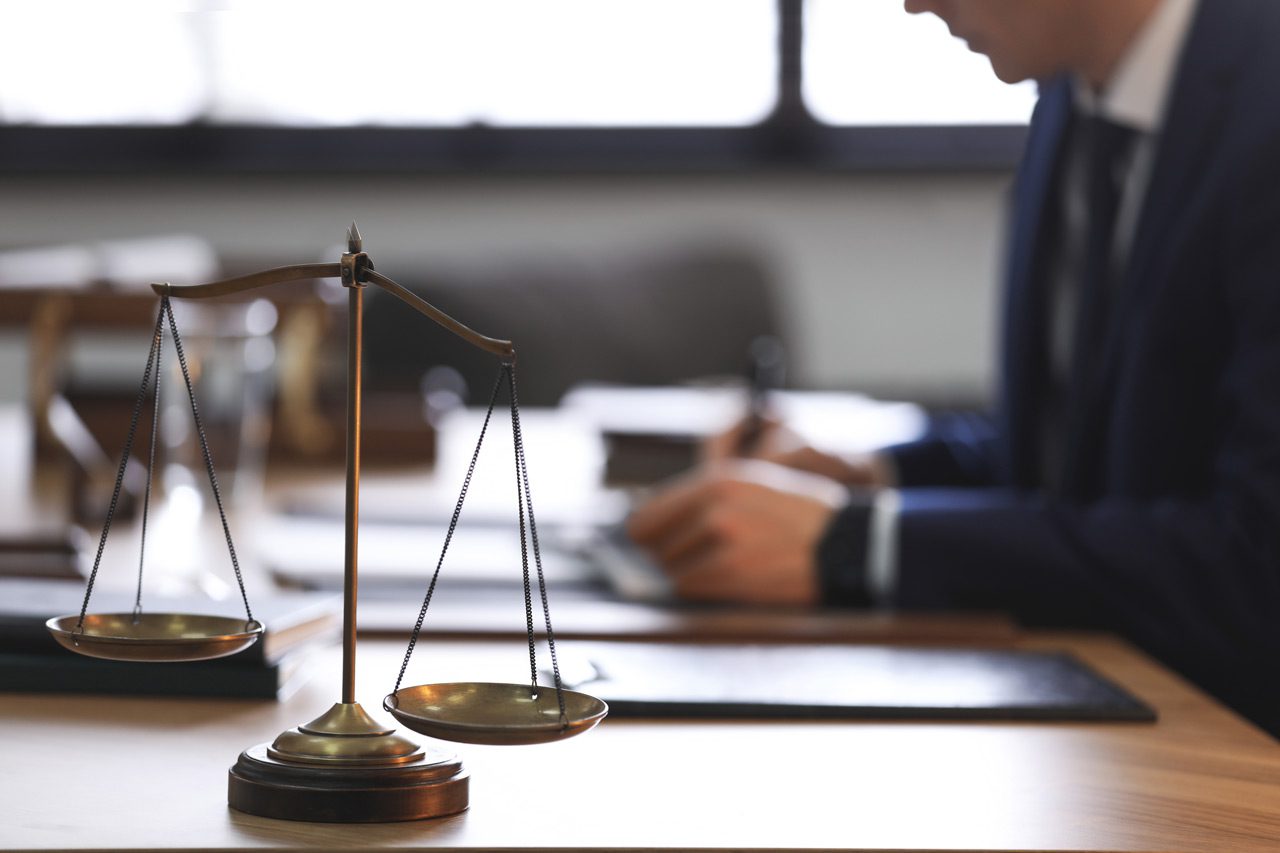 Free Consultation With A Motorcycle Injury Attorney: Call 717-397-5500
To arrange a free consultation regarding your cycle crash, please contact us online or call 717-397-5500. Our Lancaster motorcycle accident attorneys represent clients throughout central Pennsylvania.