LET OUR EXPERIENCED ADOPTION LAWYERS NEAR LANCASTER, PA HELP YOU TODAY
---
Adopting a child is a rewarding experience for both child and parent, but sometimes complications delay the process. This area of law requires knowledgeable attorneys with a specific understanding of Pennsylvania's adoption laws. Working with an experienced adoption lawyer will help mitigate any difficulties and ensure you are legally recognized as the parent of your child.
At May Herr & Grosh, we know how important it is to nurture a child in a welcoming, supportive home, and we work to help families achieve that goal. We have the legal knowledge to help families like yours navigate the process so you can feel confident and prepared for your adoption.
PRACTICE AREAS
Considering Adoption in Pennsylvania?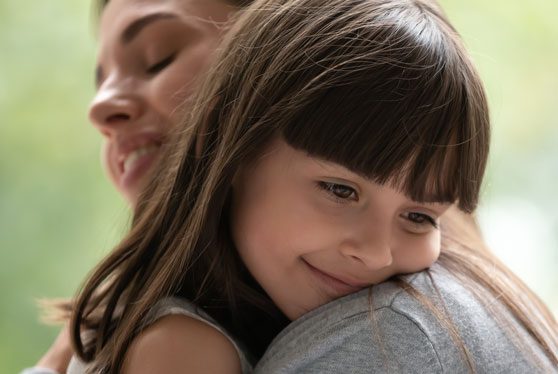 Adoption laws are different in every state, and the Pennsylvania Adoption Act can be challenging to sort through. Determining the steps that must be taken in any adoption is difficult enough, but facing an appeal of adoption because someone missed a step or otherwise failed to follow Pennsylvania adoption laws is a scary one. If you are looking to expand your family through adoption, we can help.
General attorneys may claim to be able to help you through this complicated time in your life, but many do not have the knowledge necessary to be successful in an adoption case. The assistance of an experienced adoption attorney can mean the difference between the peace of mind you are entitled to and an adoption decree that is overturned on appeal. May Herr & Grosh has guided dozens of families through:
Infant Adoptions
Stepparent Adoptions
Adoptions From Birth Parents
Private Adoption Agency Adoptions
We have adoptive parents working at our firm who understand what is at stake for the children and those who love them. That deep understanding drives our passion for helping families with the adoption process.
May Herr & Grosh has successfully terminated parental rights in 100% of the adoption cases we have taken to court, and none of our verdicts have been overturned on appeal. With this record of success, you can be confident that your adoption case will be adequately prepared and presented to the court so that the adoption decree will bring the finality and security you and your child deserve. Speak with an adoption attorney near Lancaster, PA, today.
Facing Termination of Rights and Need Help?
Termination of rights can be either voluntary or involuntary. With voluntary terminations, the biological parents or birth parents are almost always giving the child up for adoption, often with an adoption already in place.
Involuntary terminations of parental rights are typically requested by a parent or the Commonwealth of Pennsylvania when they deem a parent unable to care for a child properly for some reason or if there are other extenuating circumstances. These can be difficult circumstances to navigate and can feel overwhelming or confusing. When you have a termination of rights case, speak with an experienced adoption lawyer today.
If you are a parent and your child's other parent has filed a petition to terminate your parental rights, getting a lawyer who knows the law and can adequately counsel you is crucial. May Herr & Grosh represents people seeking adoption, but we also represent parents facing termination of their rights.
These cases are very challenging and fact-specific. We invite you to call our adoption lawyers today to speak about your case. Let us help you navigate termination of rights so you do not have to go through this process alone.